---
---
Mascon by TELUS Banking Name Change
---
Dear Valued Customers,
We wanted to let you know that Mascon has recently changed its banking partner. As a result, we will now be billing under the name Mascon by TELUS instead of Mascon Cable Systems.
Rest assured that this change will not affect your services or billing in any way. You can continue to enjoy the same great service and support that you have come to expect from Mascon.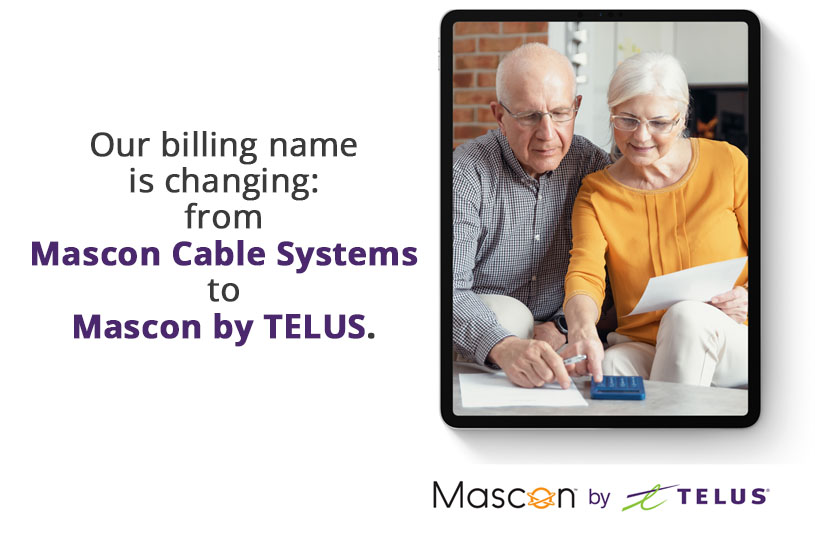 ---
If you have any questions or concerns about this change, please don't hesitate to contact us at 1-866-832-6020.
Thank you for choosing Mascon by TELUS.
Sincerely, The Mascon Team
---