---
Mascon by TELUS Community Grants
---
At Mascon by TELUS, we understand that each community has unique needs. That's why we put community funding in the hands of local leaders who know our communities best.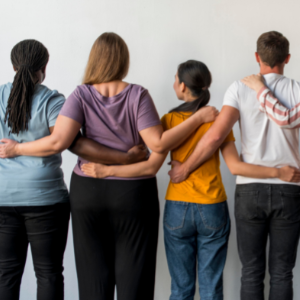 ---
Thank you for your interest in Mascon by TELUS as a potential contributor.
---
Mascon by TELUS Community Grants
Mascon by TELUS provides charitable support to communities and underserved populations in rural and urban locations throughout British Columbia and Alberta.

As a general guideline, Mascon by TELUS supports:
Organizations registered by the Canada Revenue Agency (CRA) as having charitable status, be a qualified donee or provincially registered not-for-profit organizations
Single year programs (no multi-year programs) of up to $5,000
Applications are reviewed quarterly to allow for a thorough review of your request
Please note that Mascon by TELUS receives more applications than we are able to support.
---
Review process and timelines:
Mascon by TELUS reviews grant proposals quarterly in April, July, October and January. We do not review proposals outside of these times.
An email response detailing our decision will be sent immediately following our quarterly review.
Please ensure that the program you are putting forth for review can accommodate a processing time of up to eight weeks.
| Review period | Submission deadline | Mascon response by: |
| --- | --- | --- |
| April | March 31 | April 30 |
| July | June 30 | July 31 |
| October | September 30 | October 31 |
| January | December 31 | January 31 |
---
How to apply:
To ensure that your proposal is reviewed, please follow our online grant application submission process. Please note phone, fax, email or mailed proposals will be redirected back to the proposal submission site.
If, as you complete your submission, you find you need to gather additional information, you are able to save your session and return to complete it later. If you have all of the required information, the process should take approximately 30 minutes to complete. You will have the opportunity to attach a proposal document (in PDF, PPT, or Word format) as part of the grant application submission process.
Mascon by TELUS is committed to reviewing each request.

Due to the high volume of community grant submissions received, we kindly ask that you please refrain from contacting Mascon by TELUS regarding the status of your application.
You can apply for a Mascon by TELUS grant here.
Please note that by clicking the button, you will be redirected to a form that will collect information required to process your request.
---
Mascon by TELUS Sponsorship
If your organization has a sponsorship opportunity you would like Mascon by TELUS to consider, please apply using our online sponsorship submission process.