Change or Reset your WiFi Password – Hitron Gigabit WiFi Modem
Hitron CGNM3552/CGN3ACR/CGN3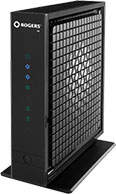 This article will help you set a different WiFi password or connect a new device and you can't remember your current WiFi password.
NOTE: Mascon labels all routers we install with the current user/password, we can also manage your router remotely so if preferred you can contact Mascon Tech support for help managing your router.
Connect your device to your WiFi modem:

Open a web browser and type 192.168.0.1 in the address bar and press Enter.
Enter the following default settings to access the modem settings and select Login:

Username: cusadmin
Password: password (or your current WiFi password found on the label Mascon added)
If you can't log in, see the links within the note at the bottom of this page.


Select Wireless from the menu at the top of the page.

Select the WPS & Security tab.

Check under Security Settings (on the right) to find your current Wi-Fi password(s).

You have 2 WiFi networks and they may have different passwords depending on how it was set up. Select each network's name to view its information.

If you'd like to change your WiFi password(s), enter the new password(s) in the Password field(s) and select Save Changes.

If you just want to find your password without changing it, select Cancel.
Once you've saved your changes, you may be disconnected. You'll need to use your new password(s) to re-connect to the WiFi network.


If you still see the WiFi modem settings, click the triangle next to your username at the top-right corner and select Logout.

If you're connected using an Ethernet cable, disconnect it from your device and from your modem so that you can test your WiFi's connectivity.
Connect to your WiFi network and, once you're online, check a few different websites to make sure your WiFi is working properly.

NOTE: don't forget to update your WiFi password on all your other devices!
Note: If Mascon set up your router then they will be able to manage it remotely for you so feel free to contact our tech support team for assistance with managing your WiFi network settings.
If you can't connect to your WiFi modem or log in to access its settings, you can reset the modem to its factory default settings, which will restore its original network name(s) and password(s). For more on resetting your modem read these helpful steps.